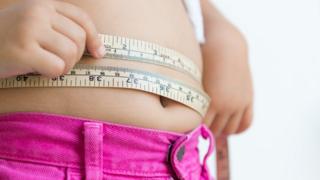 More than 600 children and teenagers are being treated for type 2 diabetes in England and Wales, and the rise in cases is a "hugely disturbing trend", local councils are warning.
The figures come from a report by child health experts which found 110 more cases among under-19s in 2015-16 than two decades previously.
The youngest children affected are aged between five and nine.
Council leaders said urgent action on childhood obesity was needed.
The Local Government Association, which represents councils in England and Wales, added that government cuts to public health budgets had affected their capacity to tackle the matter.
---
Why are children getting type 2 diabetes?
Being overweight is the biggest risk factor for developing type 2 diabetes, and three-quarters of those children were obese.
Other articles you might like;