"Being on the radio might have an effect on me," she jokes. Even being in a doctor's office can add enough stress to elevate the results.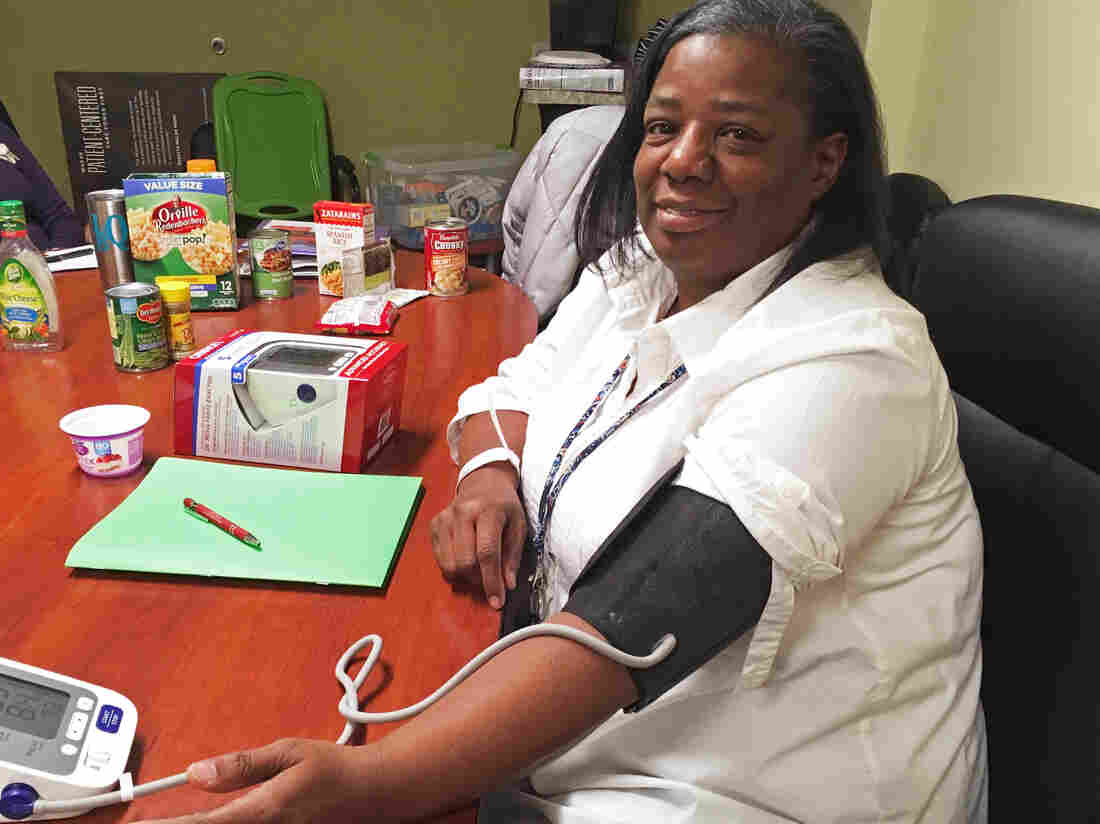 This is why taking patients' pressure — the familiar cuff test — doesn't confirm for cardiologists whether patients are consistently taking their hypertension meds. The new drug test, dubbed KardiAssure, uses computers to analyze urine to search for 80 kinds of blood pressure and cholesterol medication, reporting the results in just three minutes.
The test only can determine whether a patient has taken pills in the last day or two. But Aegis Sciences Corporation's CEO Frank Basile says that's a starting point.
"What we give doctors is a tool that enables them to have a very focused conversation with their patients," he says. Only after the problem is out in the open, he says, can doctors get to the reasons behind it.
The conversation-starter has been effective for cardiologist Bryan Doherty in Dickson, Tenn., who has been working with Aegis to test the test. In one case, when the results showed a patient wasn't regularly taking his medicine, though he'd claimed he was, he quickly confessed.
"He immediately turned around and told me that the cost was an issue," Doherty says. "I think there was a degree of embarrassment there, potentially, or a feeling of letting me down in some way — something that had not come up in a 25-minute initial encounter when we had spoken before."

Of course, the test has a cost, too — about $100 — though Doherty notes that insurance, including Medicare, has been covering it.